I just reconstructed SewPixie's Tutorial. (It's here:
http://www.craftster.org/forum/index.php?topic=11808.0
) It's amazing how simple it is to put a zipper nicely into a fabric. The last two Zippers I put in didn't look that good because I didn't fully understand the instructions. So that's why I just took two pieces of scrap fabric and tried it out. So from now on I think I have mastered that subject.
You start off by putting Lining and Fabric right sides together. Then you draw a rectangle as long as the zipper should be and the width between 1 - 1.5 cm (0.4" - 0.6" ). You draw a line through the center and on each side an arrow head. Now you sew along the rectangle. After that you cut out the line in the center plus the arrows. The last thing you have to do now is to pull the facing through the cut, iron and you're done!
right sides together - sew around the rectangle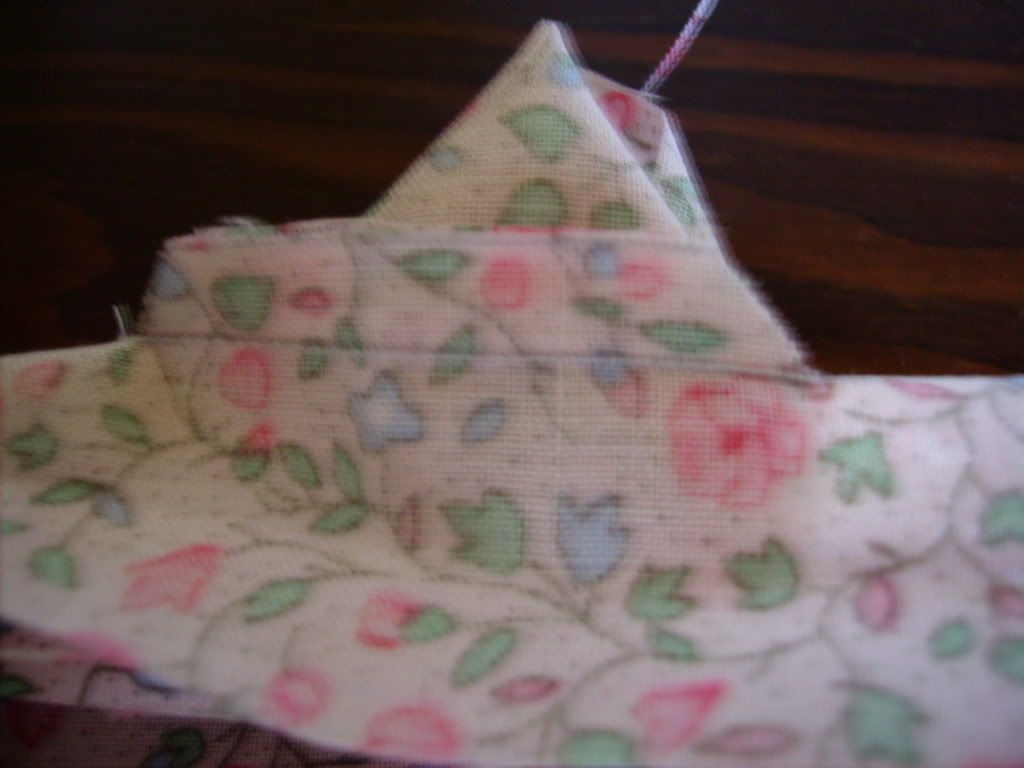 pull fabric through the cut
You can use this method for putting a pocket into a handbag or putting a coin pocket into a wallet.