wallet open
I just finished in a few hours a nice cute pink wallet. Whenever you try something new it takes a long time but I am sure next time I do this same purse it goes much quicker. Again, I am quite proud of myself.
wallet from back side - with zipper pocket and closure strap

It has 3 card slots on the left side and one on the right. On the right side it has also a compartment that closes with Velcro for coins. On both sides you can put money bills (or use one of the two for a day planer). On the backside it has a zipper compartment for coins and other stuff.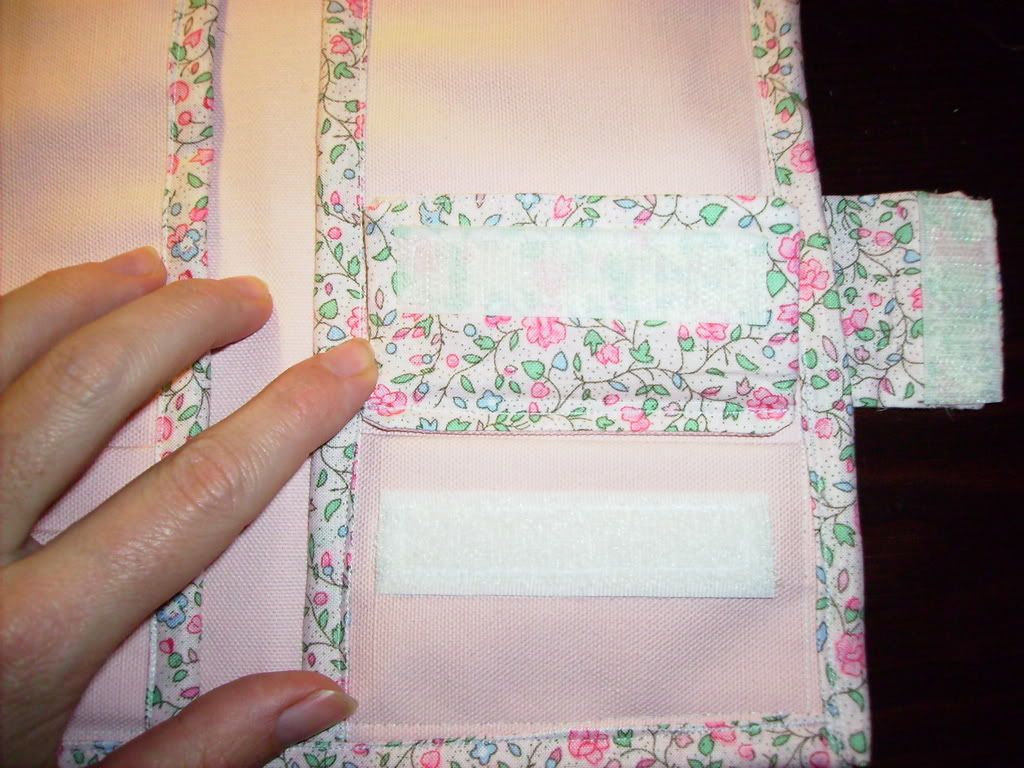 The idea for this wallet I have from SewPixie and her nice tutorial on: http://www.craftster.org/ . The exact link is: http://www.craftster.org/forum/index.php?topic=16097.10 I just modified one of the left pocket card slots into the coin compartment.
The pink main fabric is strong cotton canvas and the binding/lining is regular quilting thinner cotton fabric.
Binding: Cut a long 3" strip of your lining:
3" total raw - fold in 0.5" and hem (so for marking sew down 1") on both sides of the strip.
0.5"Double - 0.5"Single - 0.5" Single - 0.5"Double.
Matching edges sew 0.5" (which takes 1.5" away on the one side, 1" from other so you stay with 0.5" for the fold) then turn over to other side so you get the right side facing you, fold 0.5" and bend it to enclose the casing and sew near the fold.